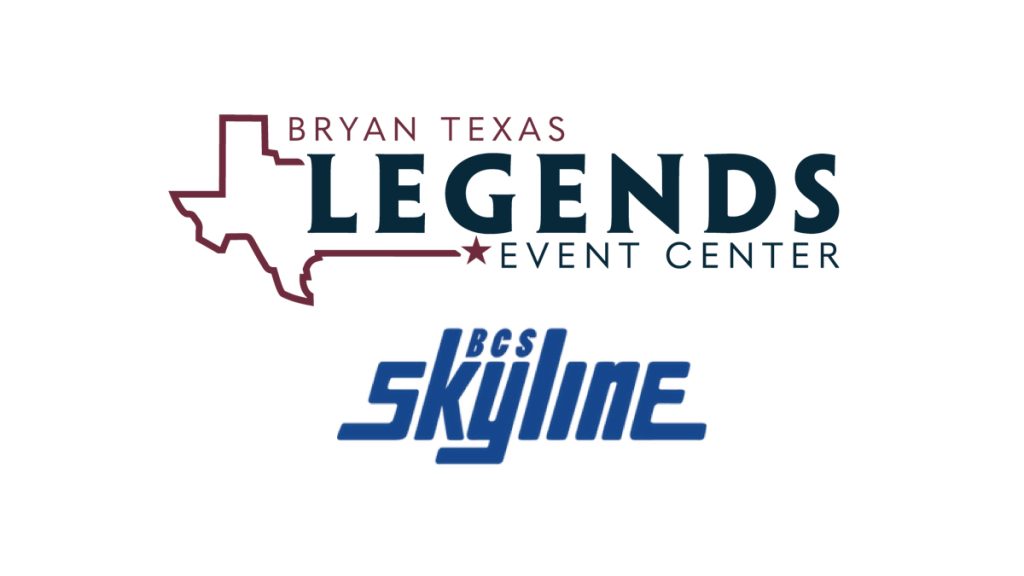 Legends Event Center is excited to announce that it will be the training home for the new Houston Skyline BCS volleyball club. This partnership is the first announcement of what is to come when Legends Event Center opens in winter 2022 in the heart of Travis Bryan Midtown Park. The 122,300 square foot indoor event facility is slated to be the largest venue of its kind in the region. Once completed, Legends Event Center will feature a large indoor court/event space for 16 volleyball and eight basketball courts. When Legends Event Center opens, Houston Skyline BCS will be using the court space weekly for practices and other events.
"As the premier venue in Texas for youth sports, Legends Event Center's partnership with Houston Skyline BCS is a perfect match," said Jamie Cox, Legends Event Center general manager. "We are excited about the opportunities this will bring, not only to Legends Event Center, but to Travis Bryan Midtown Park and local Bryan athletes."
Houston Skyline BCS, an affiliate of Houston Skyline, is the premier volleyball club in the Brazos Valley and is the only club in the Brazos Valley that is part of League One Volleyball. These affiliations allow competitive volleyball players in the Brazos Valley to train locally and receive access to the best health resources, scholarships, recruiting resources, and pathways to volleyball careers in the U.S.
"We are thrilled about the opportunity to train in the Legends facility. The court space and facility amenities will allow the sport of volleyball to grow within the community as we are able to provide training not only for our competitive club teams, but also provide youth programs for volleyball players that are just starting out in the sport," said Kacie Street, executive director of Houston Skyline BCS.
Legends Event Center is owned by the City of Bryan and managed by Sports Facilities Companies. In addition to the volleyball/basketball court space, the facility will include concessions, a gaming arena, party rooms, an e-sports room, turf space, and a flex space with access to an outdoor patio for smaller events. The ultimate purpose of the center is to fill a need lacking in the community – to create a one-of-a-kind venue unmatched anywhere nearby and increase tourism in Bryan. The facility will be available to residents through designated times to use the amenities, party room, and flex space rentals. For more information about this new facility, visit Midtown Park